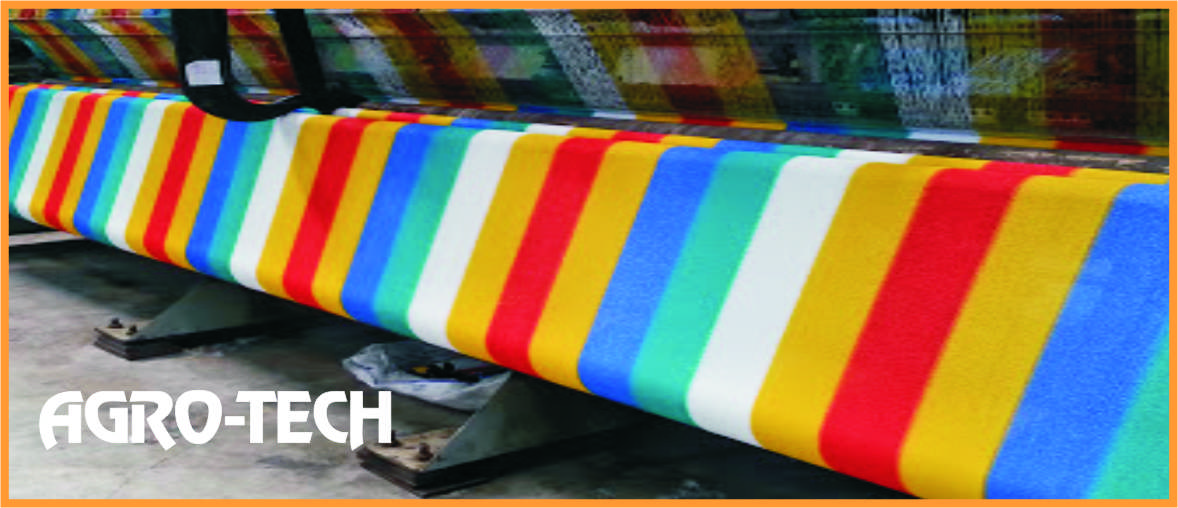 Incepted in the year 1988, we at AGRO-TECH, Vitthal Udhyog Nagar, Anand, Gujarat are engaged in manufacturing and exporting a wide range of shade nets. These are manufactured using quality material and are highly appreciated by our global clients for international quality standards. Moreover, our nets are widely used in diverse industries and cater to the needs of agriculture as well as general purpose applications, and human shading.
These shade nets are manufactured using 100% virgin material, UV stabilized and are an outcome of special machines that are specially sourced from LIBA & KARLMAYER – Germany. Further, to cater to the specific needs of our clients, we offer our range of products in various shade percentage, sizes and with varying peak heights. These manufactured products are tested on various quality parameters by our analysts engaged in this task and are approved later for delivery to our client's end. In addition to this, we also pay a lot of attention on the packaging of the products and make use of HDPE cloth, which is considered as one of the reliable packaging materials.
Under the able mentoring of our "Mr. C.I.Patel", we are soaring high amongst our competitors. It is due to his strong business acumen and 40 years of experience in this sphere that we have been able to satisfy as much as 15000 clients based across the globe.
Product Portfolio
We are one of the leading manufacturers of a wide range shade nets. Our entire range includes Shade Net. These are manufactured using 100% virgin material and are UV stabilized in order to assure their longer working life.
Some of the striking features of our range of products are:
Protects plants and crops from sunlight
Provides uniform shade in order to reap better yield
Acts as a barrier against heavy rains, hail storms and other environmental fury
Allows air, water to seep through & control soil moisture without puddling(weed mats)
Light weight and can be easily stitched using regular machines
Available in standard sizes & shade percentage, our range of products is also offered in custom specifications to suit the varying requirements of our clients.
Our Manufacturing Facilities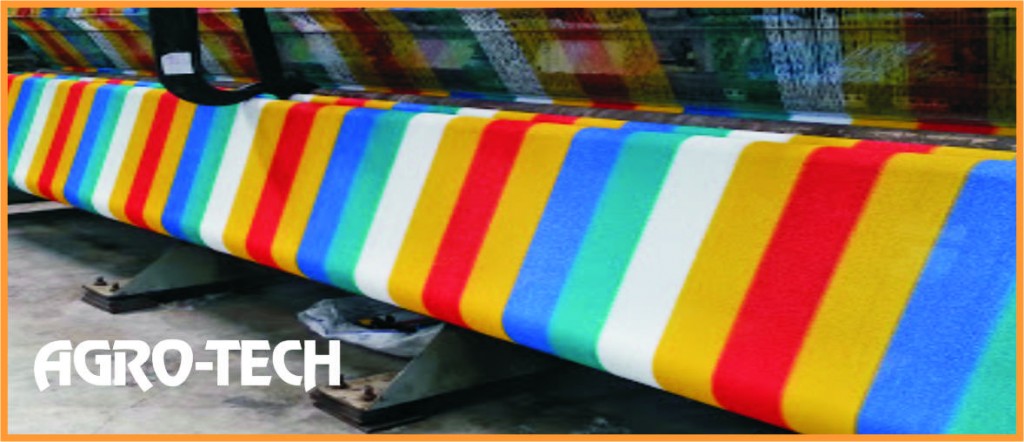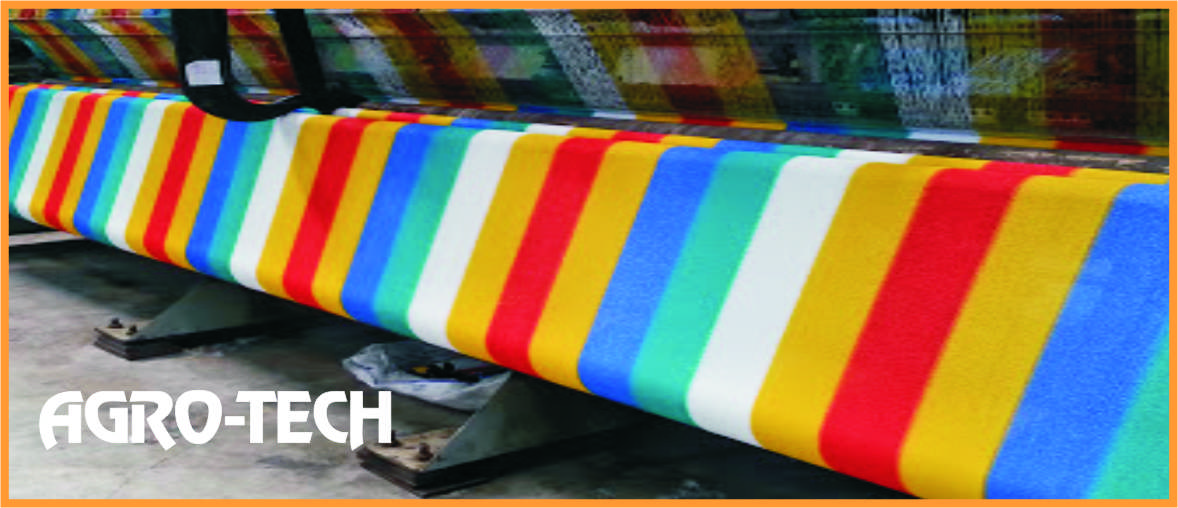 We have a state-of-the-art manufacturing unit, which symbolizes productivity and efficiency. Stretched across a wide plot area, the unit is equipped with latest machines that are sourced specially from LIBA & KARLMAYER–Germany. These high-end machines are high performing and enable us to attain a substantial production capacity, which in turn helps us in meeting the bulk orders of our clients. Some of the machines installed in our manufacturing unit are:
Cutting machines
Shaping machines
Sewing machines
Other special machines
Continuous up gradation of these machines and oiling is done to assure long and fast service. Moreover, our engineers constantly monitor the working of these machines to avoid any discrepancy in the production process.
Our Team
We have employed a team of skilled professionals who have dedicated their sincere efforts that help us in achieving our business objectives. Our team of experts is well aware of its responsibilities and accomplishes the assigned tasks with in shortest time frame. They work in co-ordination with each other and with personnel from other departments to ensure a smooth manufacturing process of our range of shade nets. Our team of professionals comprises:
Designers
Engineers
Quality analysts
Packaging experts
Sales and marketing professionals
Our dedicated team works round the clock to deliver our range of products to our clients within the stipulated time period. Backed by experienced quality analysts, we check the final range of products for its durability and other features. A close-knit group of sales professionals enables us to meet the delivery demands in the global markets.
Quality Assurance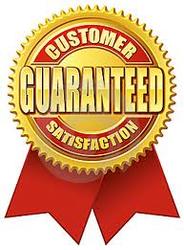 ISO 9001:2008 certified
Quality is the trademark of our organization, which has enabled us to win the faith of our clients across the nation and in the international arena as well. Our well-defined quality policy has enabled us to offer world-class range of shade nets. At our quality-testing labs, we have the facility of manually checking the raw material to assure its authenticity for better production. Further, the manufactured products are tested on various parameters to make sure that these remain fault-free.
Our quality analysts undertake stringent checking measures at different stages of production processes and constantly strive for global standards of quality. These analysts stringently check our range of products on the following parameters:
Durability
Opacity
Water-proofing
Sunlight resistance
Moisture resistance
Shade percentage
Weight
Stringent quality checks and emphasis on delivering products with international quality standards have made us a force to reckon with.
Packaging of Our Products
Apart from undertaking streamlined production process and rigorous quality checks, we also lay a lot of emphasis on the packaging of our range of shade nets. In order to assure safe transit to both near and far-off destinations, reliable packaging is essential. Following this belief, we also make use of quality HDPE cloth for packaging our range of products.
Our packaging experts are well aware of various techniques and usage of different packaging material. They pack our products efficiently and later stringently check them to make sure that packaging is done without any flaw.
Client Satisfaction
Ever since our establishment, we have been industriously working to bring diversity in our range of shade nets in accordance with the international quality standards. Our sophisticated infrastructure facility along with our talented workforce enables us to cater to the varied need of various industries in an effective manner.
Moreover, we also have the customization facility for our range of products and for their packaging that truly provides utmost satisfaction to our clients. Owing to our client centric approach, we have been able to capture the interest of 15000 clients in India as well as round the globe.
Our Strengths
We have been able to mark our position in this highly competitive sector owing to following reasons:
Sound infrastructure
Customized facility
Quality range of shade nets
Wide distribution network
Timely delivery
agroshadenet.in